Custom Branded Sidewalk Barriers |
Cafe Barriers | Printed Barricades and Partitions
Custom made sidewalk barriers or cafe barriers are an essential divider that will keep your outside eating area separated from the pedestrian traffic on the sidewalk. They will provide a safe and pleasant area for your diners to enjoy their experience at your establishment. They also prove to be a fantastic way to advertise for your restaurant and brand. Our very high-quality barricades come in a variety of lengths and heights and can be configured to fit a specific area.  Barriers are extremely versatile and can be rearranged whenever you need to make adjustments.  They attach together at each end, allowing you to place them in strategic configurations so you can adjust for special events, create a queue for entry when needed, and/or utilize your outdoor eating areas the way you want. Our versatile dining partitions will become a part of your business. You can rely on them year after year to look great and to function even better. They can be used in any outdoor setting and can be custom fabricated to match the look and feel of your establishment. Our custom logo barriers are made using many different materials to emulate your particular design. When it comes to outside eating area barricades, we are the number one choice to deliver a durable long-lasting product that you will be proud to put your company name on.
Shipping anywhere in the US or Canada!
Contact us today and we'll get your sidewalk barriers or cafe barricades designed, fabricated, and delivered quickly.  

Fill out our request form below with your exact specifications including graphics, font, colors and lengths and we will get your barriers manufactured and shipped out to you ASAP!
For service in and around NYC, call 212-461-1625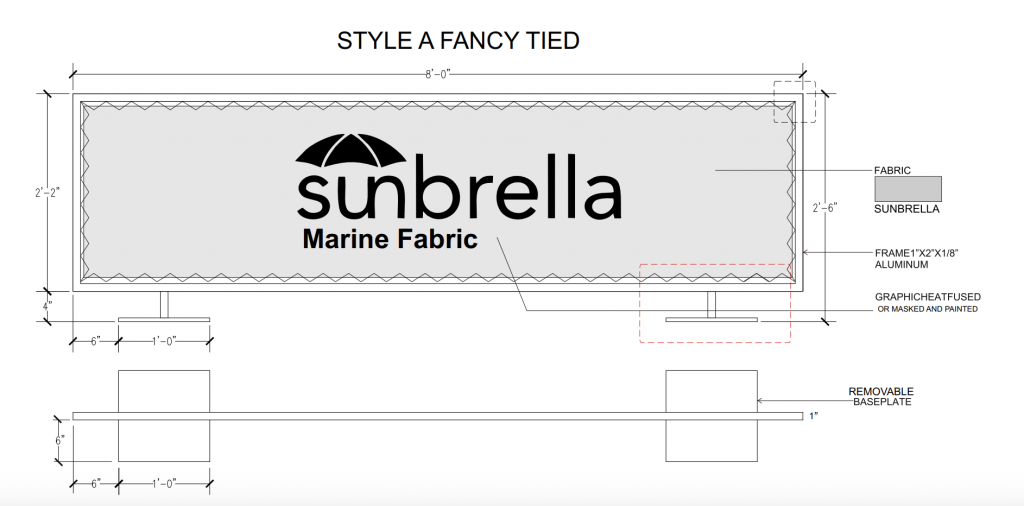 Style B
"Full Fabric Panel"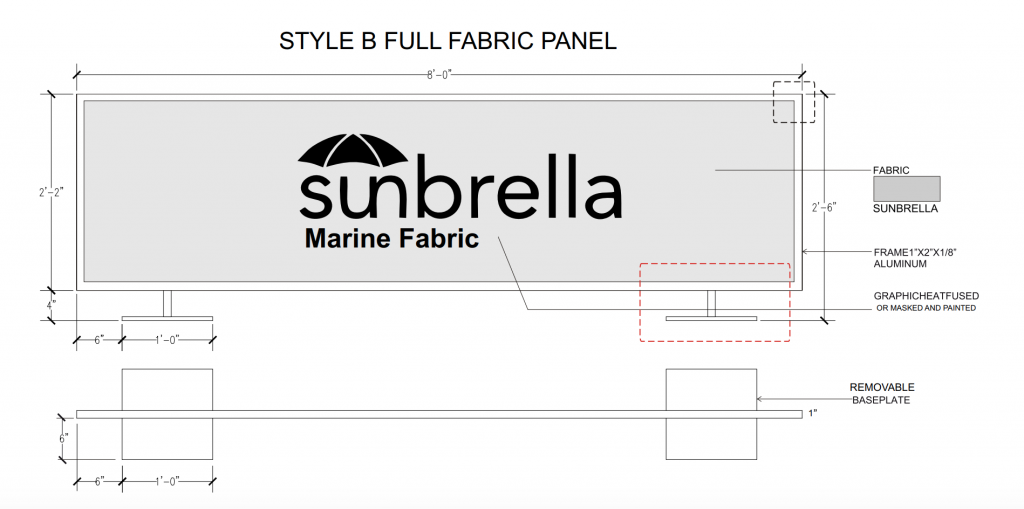 Style C
"Framed Fabric Panel"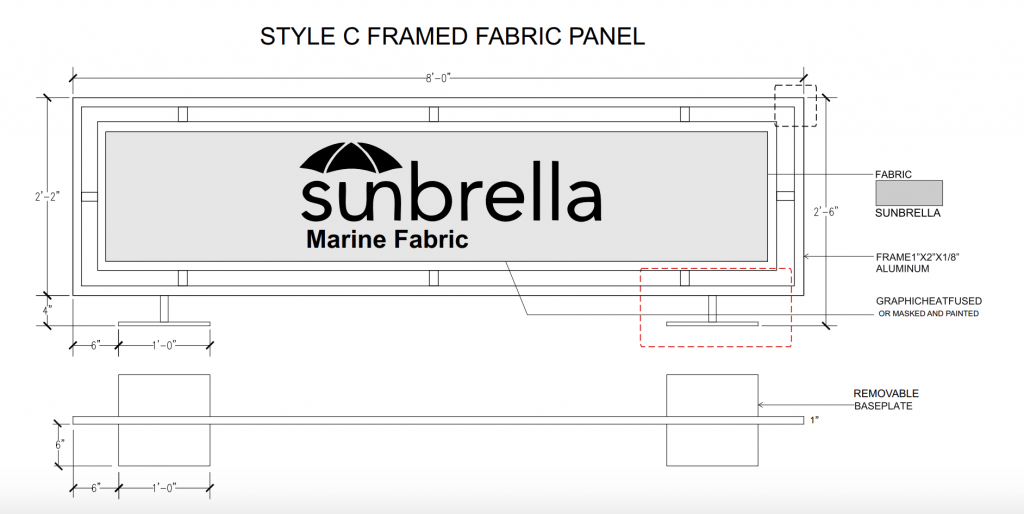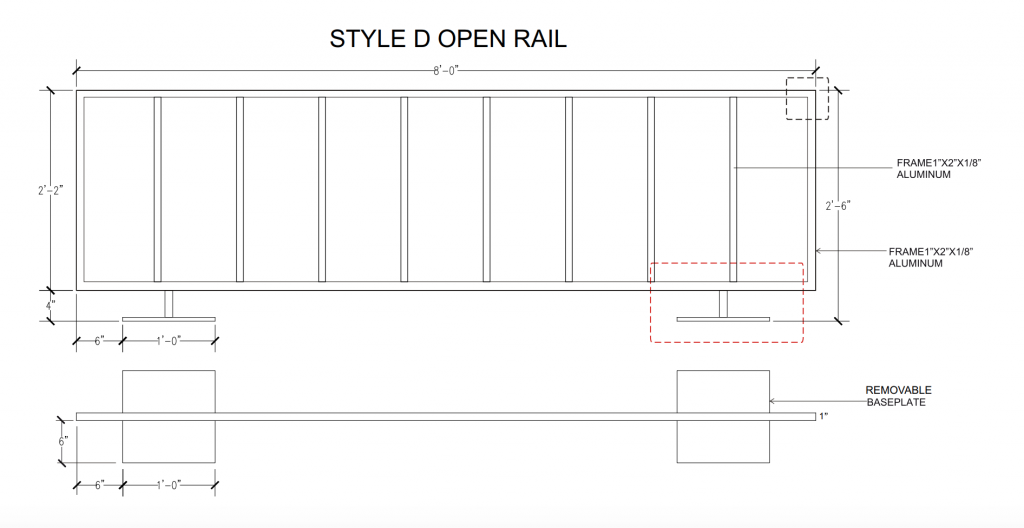 Style E
"Open Rail with Panel"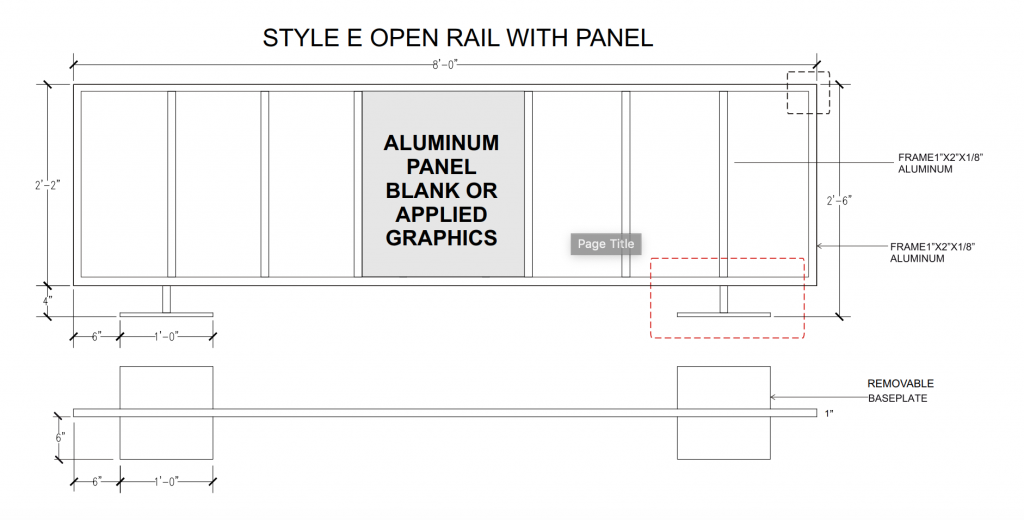 Style F
"Framed Aluminum Panel"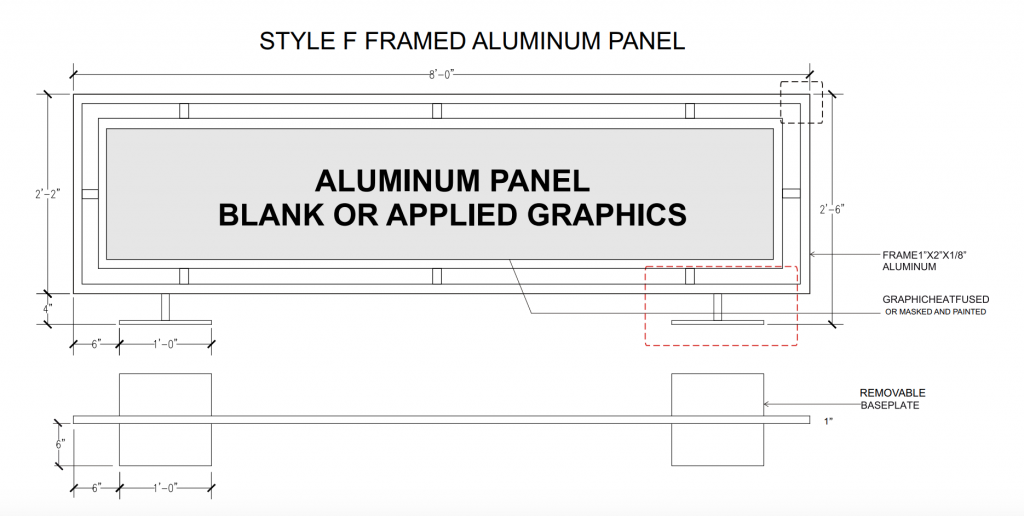 New York City Signs & Awnings
234 5th Avenue Second Floor
New York, NY 10001