Custom Sidewalk Barricades
Quality Sidewalk Cafe Barricades, Outside Eating Area Barriers, and Logo Partitions Custom Made to Your Exact Needs and Configuration
Select a cafe Barrier Style below to view examples and request your quote.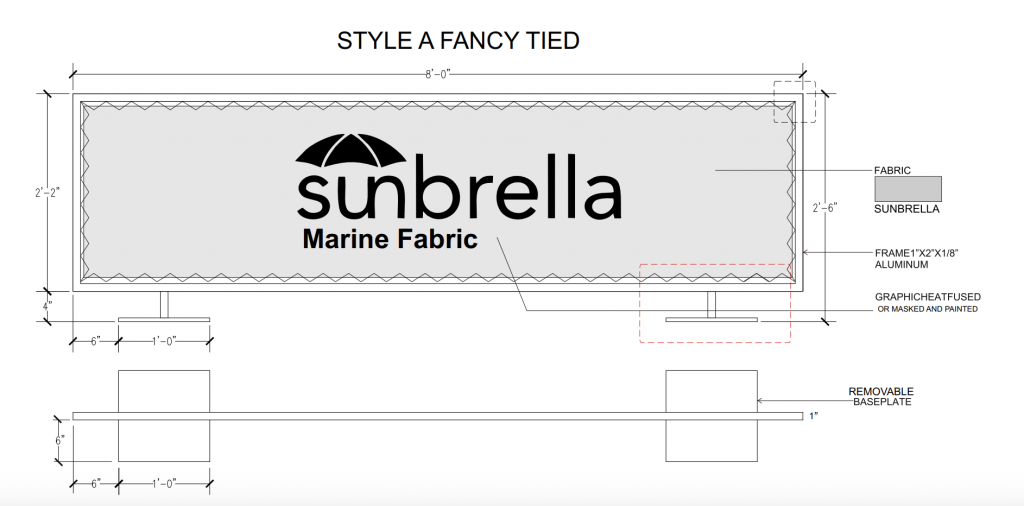 Style B
"Full Fabric Panel"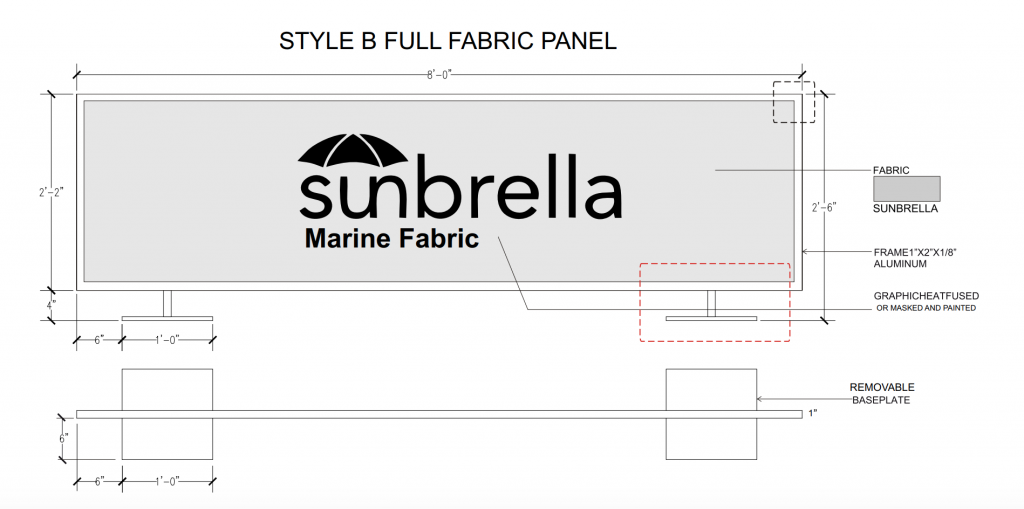 Style C
"Framed Fabric Panel"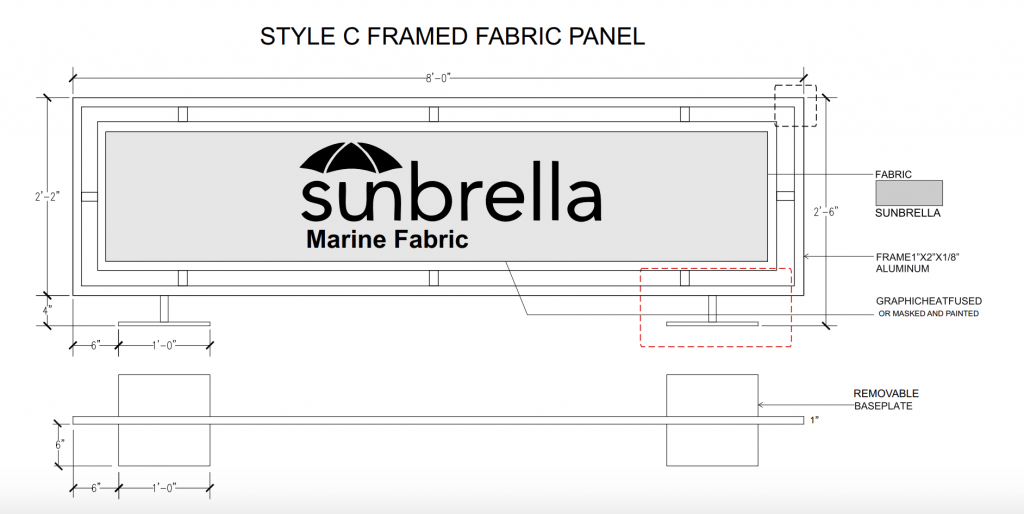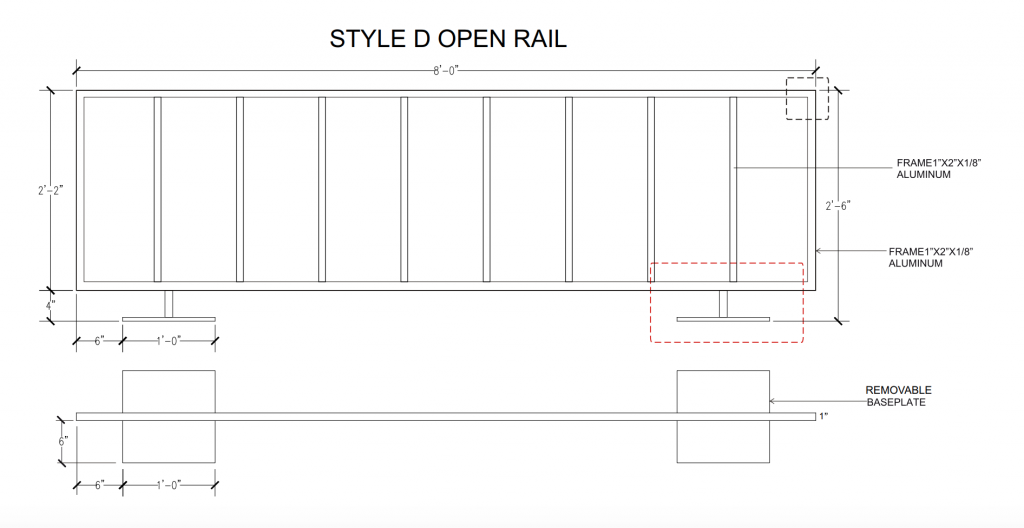 Style E
"Open Rail with Panel"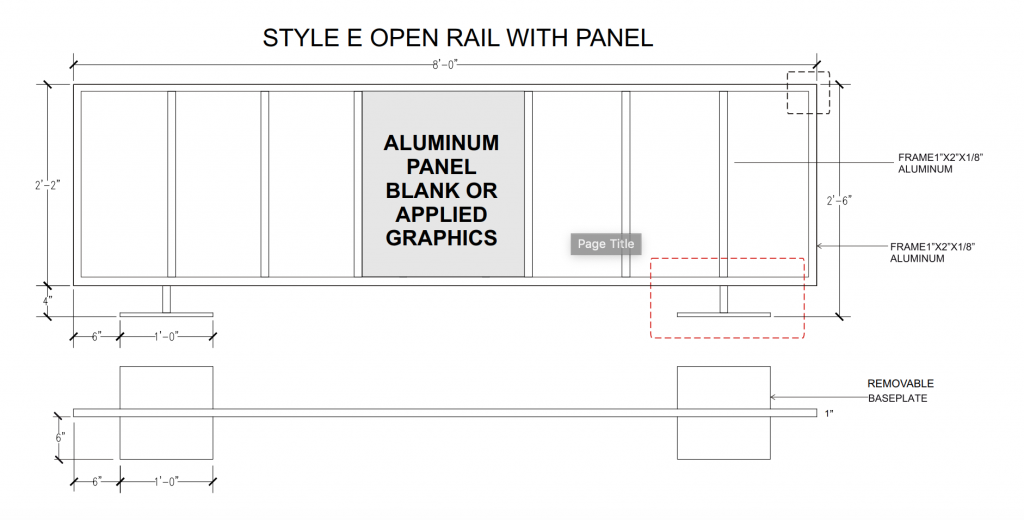 Style F
"Framed Aluminum Panel"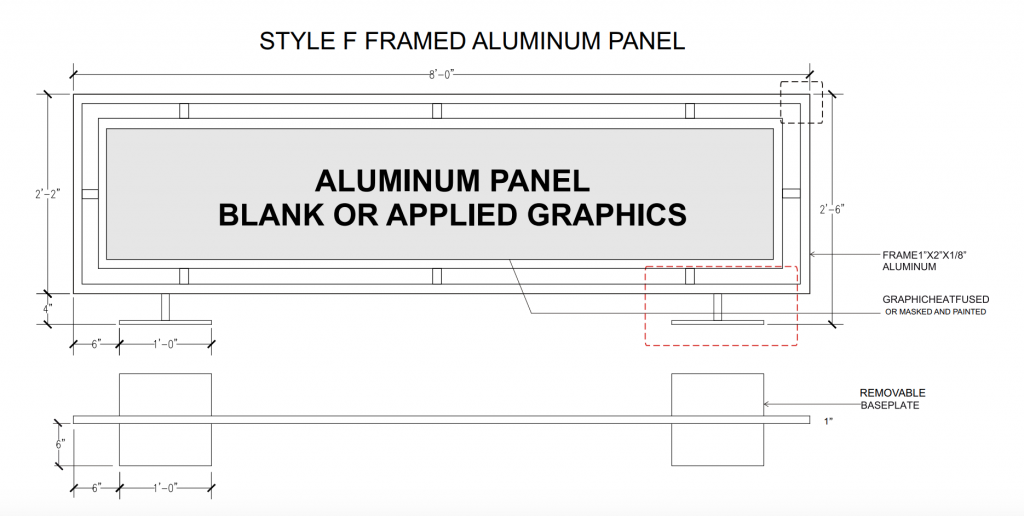 Sidewalk cafe barriers, or sidewalk barricades are a great way to control and define your outside dining area. This simple fabric covered aluminum sidewalk partitions can not only provide a colorful advertisement for your restaurant but are also a great way to get customers to recognize your brand with your logo printed on the Sunbrella fabric covering that make your sidewalk cafe barriers unique.
Our sidewalk barricades come in many different styles and can be configured to your exact needs. These useful outside eating area partitions can be used for many different reasons. They can be used to define your eating area. They can be configured with an opening or can be set up so the entrance to your outside eating area can be controlled by your staff and be entered only from inside your establishment.
Our frames can be delivered mill finish or metal finish, painted or powder coated. All of our bases are custom made and are done to your specific needs and configuration. All of our barricades can be connected by the bases or can be separated and used individually. The possibilities are endless.
These terrific outside eating area barriers can be receptive of an informational vertical sign or a larger menu sign that fits into the same base that your barriers are using. These signs and menu holder are made from a top-grade aluminum and changing your signs or menus is easy and super-fast.
These versatile sidewalk partitions can be used for many reasons.
Define your outside eating area and create a barrier between your diners and the sidewalk traffic.

Guide people into your ordering area or around your facility.

Separate your departments by using our high quality safe barricades to stage an area so your customers can be guided to an area that will provide them with the best service.
When standard barriers are not going to do the job, call on New York City Signs and Awnings to fulfill your sidewalk barriers, barricades or partition needs the way you want them.
New York City Signs and Awning also supplies signs, menu stands, A-frame sidewalk signs, retractable awnings, stationary awnings, umbrellas, custom made winter vestibules and outside dining enclosures.  
New York City Signs & Awnings
234 5th Avenue Second Floor
New York, NY 10001
1-800-561-6522